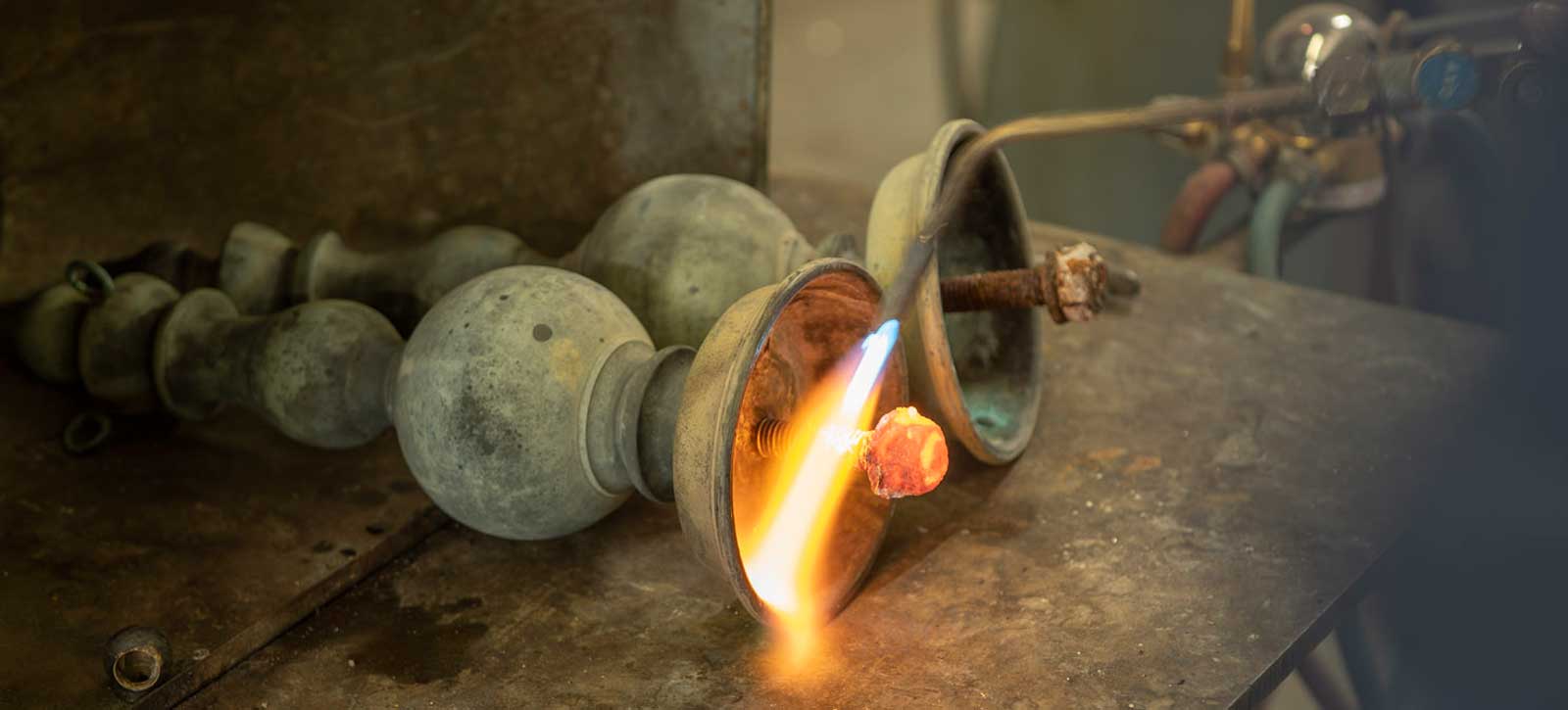 About Us
Tradition
The Gallo company, founded in 1910 by Luciano Gallo, an expert in manufacturing iron lighting and furniture, boasts a very long familiar tradition.
After WWI Luciano moves to Prato (Tuscany) where he starts his own brass and bronze foundry in the historical centre of the town.In the 1950s other material are introduced in the production process of the company such as crystal and Murano glass thus enriching the stylistic appeal of their creations.During 1970s Aldo Gallo revolutionizes the company's production by introducing newer materials such as wood, porcelain and ceramic for en even more elegant outcome, so much that the company faces an important commercial success becoming the reference italian manufacturer of such products.Today the company is led by architect and designer Jacopo Gallo whose personal style and vision helped him make Gallo an international name appreciated still today worldwide after 108 years.
Classic
Gallo operates in classic since 1910 and it is recognized as historical company in the Florence area. The items and collections are "original reinventions" of classic, that means a personal point of view reinterpreting e re-designing the style and never proposing copies or items really existed or belonging to the past.
Contemporary
The new contemporary line named "Gallo 2.0" unites high attention for the materials and contemporary design keeping deep expressive strength drawing inspiration from the Italian and International Deco age's lines and patterns. Following this concept "Gallo.2.0" flanks the existing classic line remaining constant in warmth and decorative power.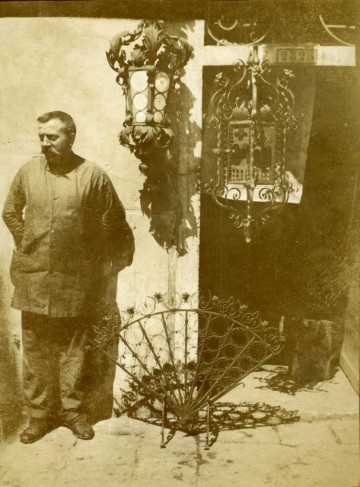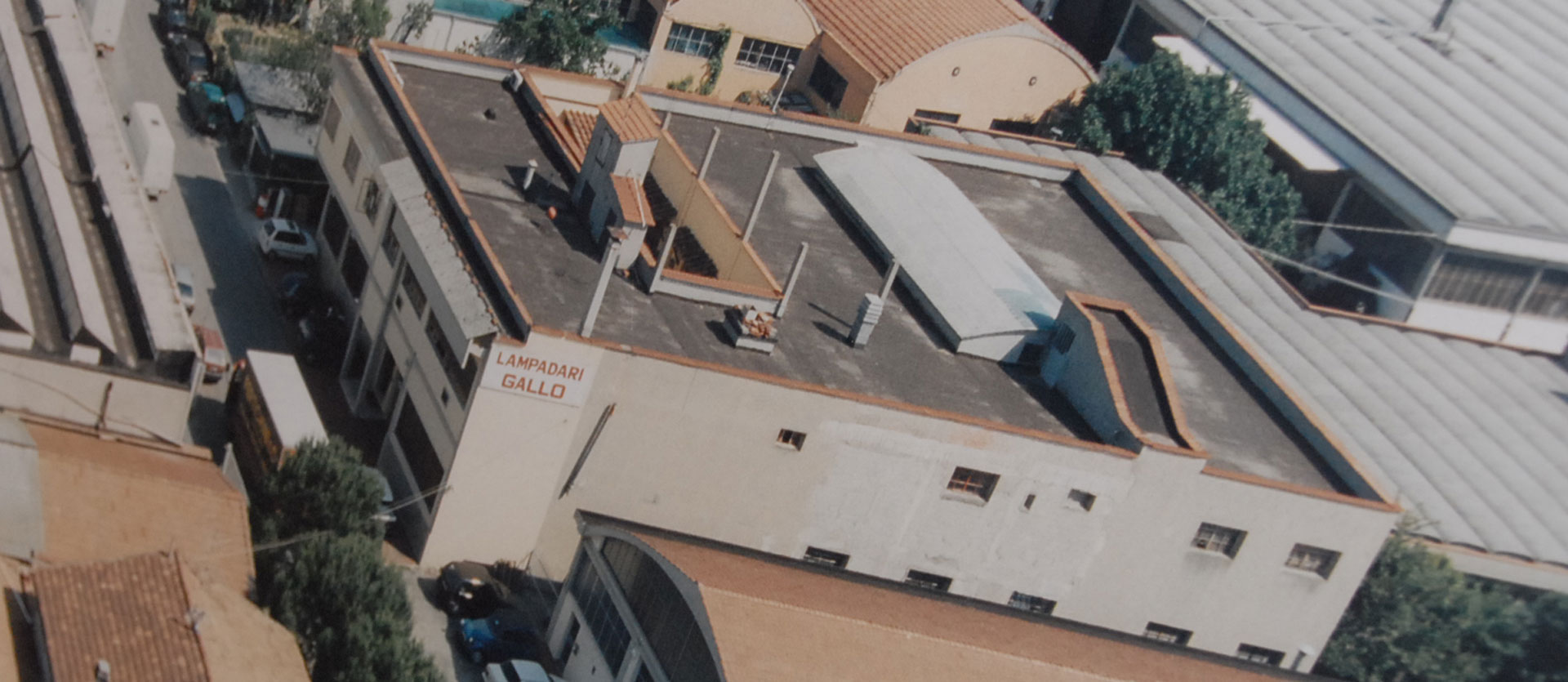 Workings
Iron is worked relying on our skilled workmanship typical of Italy and of the province of Florence and of Tuscany, especially at the source or, in other words, hot-wrought iron: the iron is heated with a torch and hot-turned based on the shapes it will have to assume. This technique is known as "wrought iron". Wrought because it is hammered when it is hot and then beaten by a hammer until it assumes the desired shape.
The object thus obtained in wrought iron, which is still raw and unfinished, must be processed in this manner before the finishing touches and decorations are added to it.
The object is "sanded". The "sanding" process consists in forcefully spraying (with specific spray guns) a jet of sand on the surface, whose purpose is to clean the iron of all the impurities that are formed during the previous hot-turning (welds, burns and the very greasiness of the iron when it is still coarse).
once it has been cleaned of all impurities, the iron is coated (clean, yet still raw) with a layer of paint that is meant to protect it from any future rust formation (or similar inconveniences). This paint is known as the "base coat", because it is the first protective layer (i.e. base) on which the required finish will then be applied.
Our decorations and philosophy are totally at the service of the project and of the end customer's desires: we are, in fact, used to working with architectural firms and are therefore very flexible to their requests, reproducing finishes even starting off from a simple rug sample, wallpaper or curtains sent to us by the customer.
The crystal glass we use for our articles is manufactured in Germany and Austria (the 2 countries of reference when it comes to glassworks for chandeliers) and in Egypt (company Asfour, which has by now earned itself a place of global prestige in the industry of chandelier glassworks). We can on request also supply the item entirely in Swarovski crystal.
The crystal glass used, at any rate, contains a percentage of lead ranging between 20% and 27%.
The difference between Murano glass and crystal: many who are not versed in the trade confuse Murano glass and crystal glass. The difference is just as simple as it is macroscopic: the paste of crystal glass contains lead (between 20% and 27%), Murano glass does not. This difference makes Murano glass highly fluid and easily workable by hand when it is hot (with the aid of specific pliers and tongs and hollow pipes, inside which the "master glassmaker" blows to swell up the hot glass).
How can one recognize it in our articles? The crystal glass assumes shapes that are geometric or at any rate, more clear-cut and precise (like chandelier pendants, for instance), while Murano glass assumes shapes that are looser, more artistic and colorful.